Top 20 Cars for Prom
One of our all-time favorite things about prom night is the excuse to spend time looking at slick, awe-inspiring prom cars, then the fact that you get to spend a night acting like you own it. Here we've taken a look at the range of nice cars for Prom available, then picked our all-time favourites.
These are the prom cars that are eye-wateringly hot, incredibly expensive and, in most cases, the first thing you'd go out and buy if you won the lottery.
From Luxury cars to beautiful sports cars to pink cars for the ladies and plush party buses if you're arriving for prom as a group, we've picked the very best so that you can choose the car that will really make your prom night.
Luxury Prom Cars
Rolls Royce Phantom Drophead – A luxury, handmade convertible Rolls and currently the most expensive Rolls available. Car-mad David Beckham is a fan – and so are we. This baby signals luxury at its height,
Porsche Panamera – Derived from the Carrera range that was huge in the 80s, the Panamera takes what was great about that iconic vehicle and builds upon it. It's also another one favoured by multi-millionaire David Beckham, so must be good.
Rolls Royce Ghost – Top secret when it was in production, the Ghost was brought out in 2009 and is named after an older, iconic version made in 1909. Slick, stylish and with that classic Rolls touch of class, it's smaller, more versatile and more affordable than its Rolls brothers but screams class. J-Lo likes a bit of Ghost too by the looks of it.
Bentley Arnage – The Bentley is an iconic British car that's no longer in production but its hertitage and history only adds to its appeal. It's also an absolute beast, but a classy one. The Arnage is over 5 metres (197 in) long, 1.9 metres (75 in) wide, and weighs 2.5 tonnes.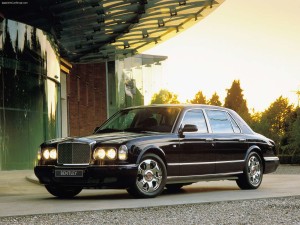 Revere Range Rover – This iconic Range Rover has size, stature and impact. Get the blacked out windows and silver trim and this makes a real impact on prom night.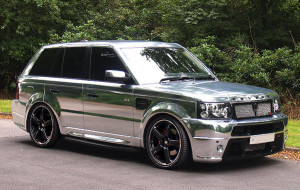 Sports Cars
Porsche 911 Turbo – Favoured the world over, the 911 has consistently come out top of international polls for Car Awards and is the only car to have stayed continuously in production since it was launched. There's a reason. It's beautiful, so it's no wonder celebs the world over are often papped in. Just ask Arnie.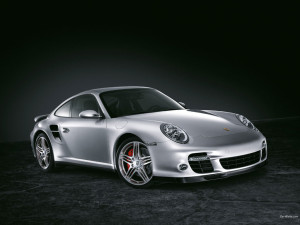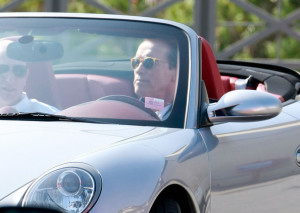 Maserati Granturismo – This car looks the business, it's immaculately styled and the interior is incredible. Easily the best Maserati for decades.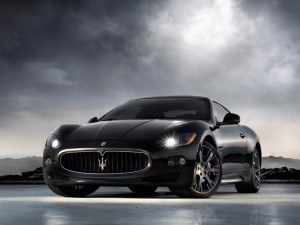 Jaguar XKR coupe – A sports car sharpness and power under the bonnet mean you'll definitely want to take this one round the block a few times before you get dropped off.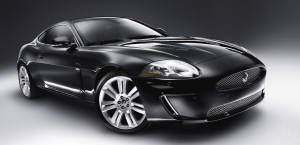 Lamborghini Gallardo – Named after a fighting bull, the Gallardo is Lamborghini's most popular prom car and it's easy to see why. Flat, low, fast, slick. It's truly gorgeous. P-Diddy has one and they certainly aren't cheap, so work it like a celeb for a night and get one.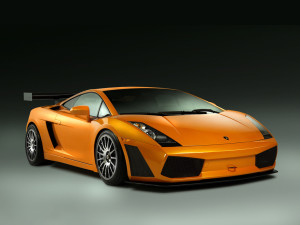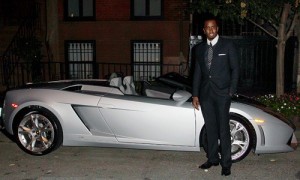 Ferrari F430 – This magical car from the Italian makers is a dream to drive. Sporty, low and with an insatiable growl. Possibly one for the guys, its lowness may make it a bit tricky for girls to get in and out of. But let's face it, the car is all about you, right?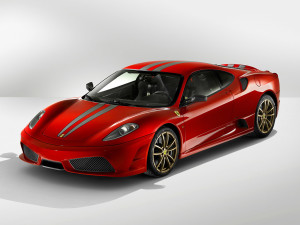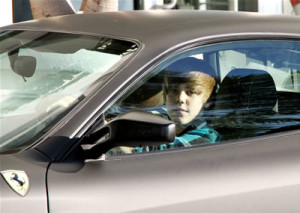 Aston Martin Vantage – A true sporting thoroughbred for prom night, the Aston Vantage sounds spectacular and handles like a dream. Crucially, though, it's all about the impact when you make your entrance – and you can't deny that this unusual beauty will certainly make waves.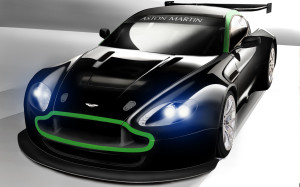 Stretch Limos
Dodge Charger Limo – This is a limo that's all about fun. Mean, moody, chunky and modern, it's roomy inside and prime for being pimped.
Lincoln Towncar Limo – This is a classic stretch that has been around for decades, graced the screens of many a movie and escorted many a celeb to a red carpet event, so perfect for escorting you to prom in class.
Ferrari Limo – The Ferrari limo is a one of a kind custom build that takes the beauty of the classic Ferrari and has a bit of fun with it. The raised door gives it a sense of sci fi chic, the inside stretches the elegance and chic of the original – but with a bit of humour. All in all, a great sportscar choice with the size of a limo. A cracking compromise.
Jeep Limos – A jeep limo combines the power and punch of a jeep with the roomy stretch interior of a limo. Is it a case of two worlds colliding. Yes. But we like that.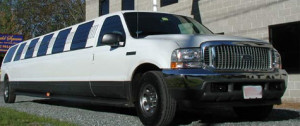 Pink Limos – Clearly designed for the female, kitsch market, there are a whole host of pink limos and cars on the market for prom. With a nod to the 80s, they're fun and flirty.
Hummer Limos – The Hummer is the celebrity vehicle of choice for downtime style. Then some bright spark decided to mod it out and give it some streeeeeetch. The result is a fun take on the original, with many prom car providers really going to twon on the interiors available.
Chrysler 300C Limo – This car is aesthetically stunning. As a stretch with attitude, it will do the business for just you and your date or a few of you. Once inside, expect luxury, dynamism and high octane quality.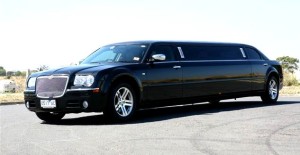 Audi Q7 Limo – Another fun car for groups, the Audi Q7 is a large and luxurious jeep limo that won't go unnoticed and come in a range of colours. They also have all the latest entertainment equipment inside, so go gadget crazy and enjoy.
Party Buses – If you're hitting up prom as part of a group, a prom bus could be the answer. These days they are kitted out with all sorts of interior extras and fun elements, so go crazy and go for the coolest, most gadget-packed version you can and enjoy…