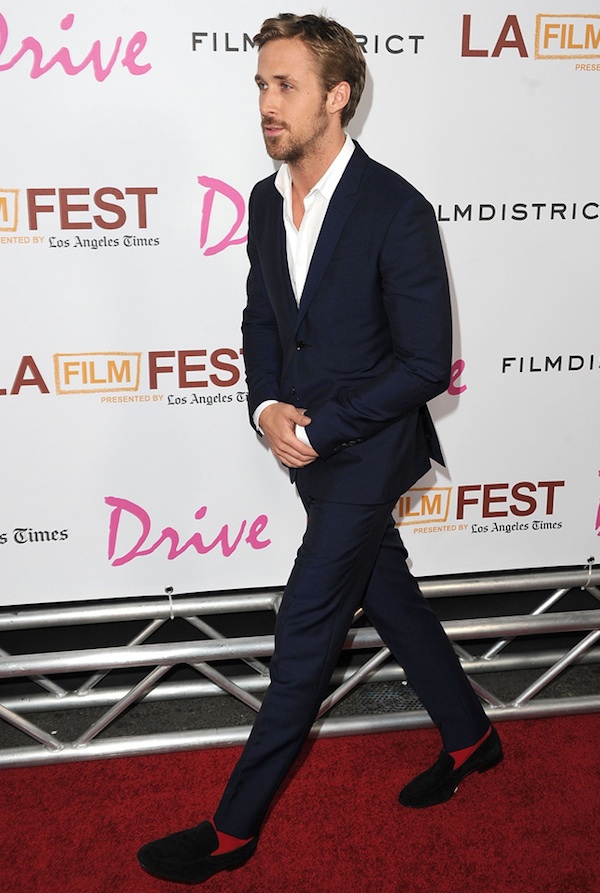 I often hear slim men complaining they can't get a suit that flatters their frame. This baffles me. Look at the biggest catwalk shows at London, Paris and Milan and you'll see male models are rake thin. Take a look at the biggest red carpet events and you'll see the likes of Ryan Gosling, Joseph Gordon Levitt and Zac Efron posing for the cameras in a sharp tailored slim suit. They all look incredible and there's not an ounce of fat between them.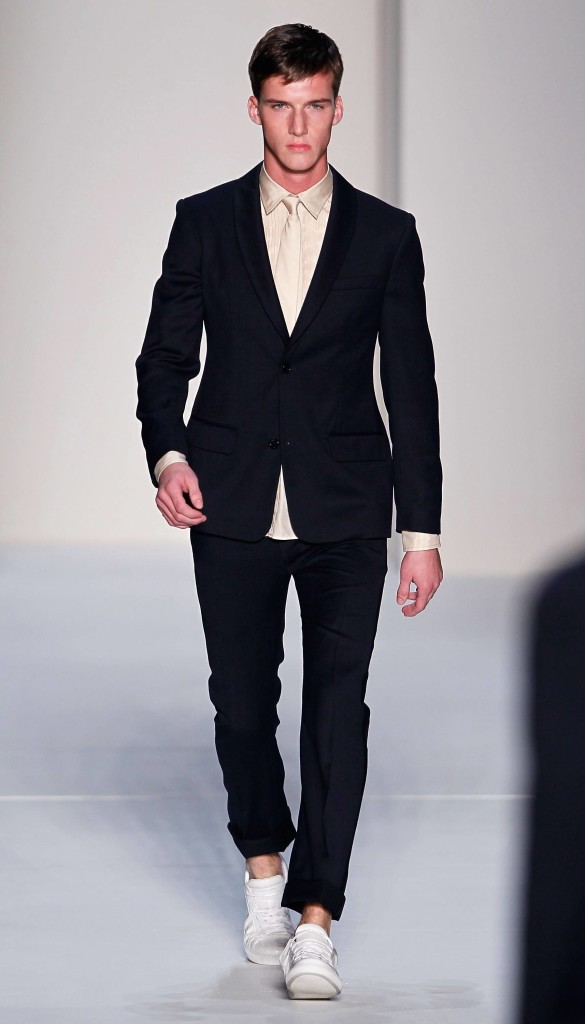 At PromSquad, we appreciate not all of us have the budget or tailor of an A-list designer or actor, who can design slim dress suits , which is why we've pulled together a guide to wearing suits with 10 essential rules so that the rest of you slim guys can achieve the same level of style and chic with your suit styles.
1) Slim Suit fit facts
It's essential you get advice when trying on your suit – and a proper fitting is preferable. We'd also recommend you go for a thicker materials that will do their bit in adding weight to your slim frame. Our favourite fabrics are the heavier wools or a tweed.
2) Avoid oversized suits
Never wear anything too big as it will only make you look swamped and slimmer than you actually are.
3) Colour me happy
When considering your suit's colour pallette, the slim frame should always go for lighter colours, such as grey and blue. Black and darker blue shades will have a slimming effect. Choose lights greys or even a light blue hue and it will add the perception of weight to your frame.
4) Avoid pinstripes on a slim suit
You'll notice a lot of larger frames (and larger businessmen in particular) wearing pinstripe suits. There's a very good reason for this. Pinstripes are a great optical illusion, making bigger people look thinner.  However, when skinny guys wear pinstripe suit trousers, you appear even slimmer. Not good.
5) No pleats on a slim suit
A top tip for skinny men is to only wear flat-front suit trousers. The puckers from pleats can lead to strange bulges when you sit down and can accentuate the bones in your knees.
6) Go for straight-leg trousers
To look well proportioned, wear a straight-leg cut of suit trousers. Skinny suit trousers will simply accentuate the slimness of your legs.
7) Jackets should hit you at the hip
When trying on suit jackets, make sure they stop at your hip. Anything longer will make you look like your body is extra long and your legs are extra slim. Anything shorter will have the opposite effect, making your body appear short and a bit like you've grown out of your school blazer.
8) Don't fear the shoulder pad
Shoulder pads aren't just for 80s power dresses. They can actually help slim men look stylish in their slim fit suits. Small shoulder pads can actually balance out your narrow frame, adding a small amount of padding so that your narrow/slim shoulders aren't emphasized. This is a careful balancing act, though. ALWAYS avoid shoulder pads that are too big. They'll just make you look out of proportion.
9) Brace yourself
If you're wearing traditional suit trousers with belt loops, avoid wearing a belt that is too big or long. If you have to wrap it around you twice, it will only highlight your slim waist. A good tip for slim guys is to go for braces. This avoids the belt conundrum and has a better sense of style.
10) Skinny ties work
Guys with a slimmer frame can sometimes look a little swamped by a regular tie, with the tie covering the bulk of their exposed shirt and often looking like a bib. If you opt for a skinny tie or bow tie instead, it will flatter your shape and ensure you look wider in all the right places.
Now we've shared our essential suit styles advice for slim guys, you have all the knowledge you need about men's slim suits to channel your inner Gosling. And we all know who he's going out with…