When it comes to tuxedo styles, as far as we are concerned there are six different styles of tuxedos. Here we pinpoint what makes each one stand out from each other so that you can see which one works for you.
Tuxedo Style 1: Classic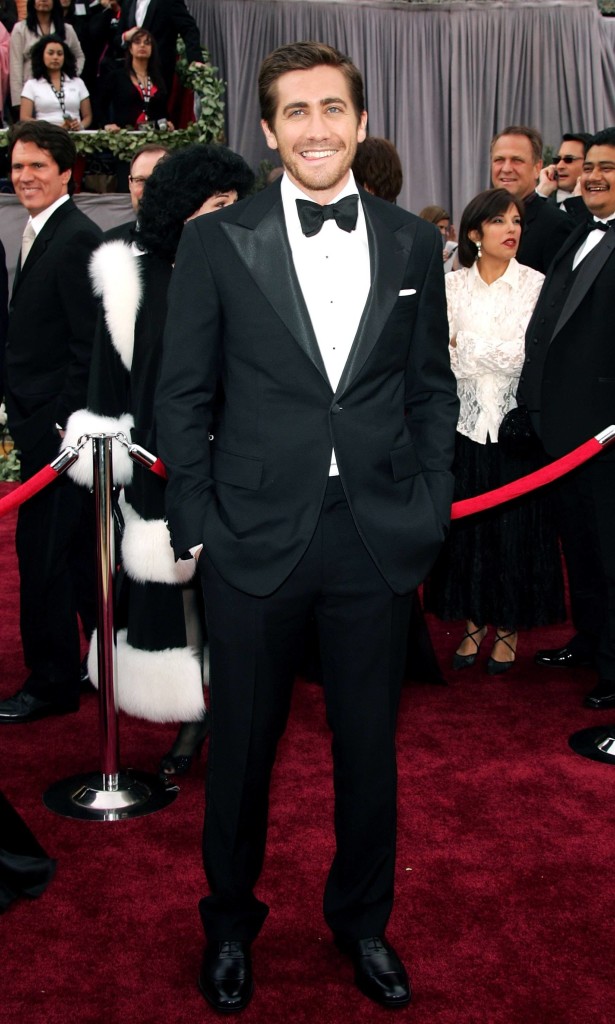 Traditional 'Classic'  tuxedos have satin lapels (usually with a notch or peak) and a satin side stripe down the trouser leg, while your average suit doesn't feature any at all. The suit itself is black, it sports a waist that's satin trimmed or plain (without belt loops) and is usually worn with a tuxedo shirt, black patent leather shoes, a bow tie and cummerbund. It's easy to wear, the ultimate in stylish and cool and is favoured by celebs the world over (including Jake Gylenhaal, pictured) at red carpet events and the rest of us at prom.
Tuxedo Style 2: The Shawl Tux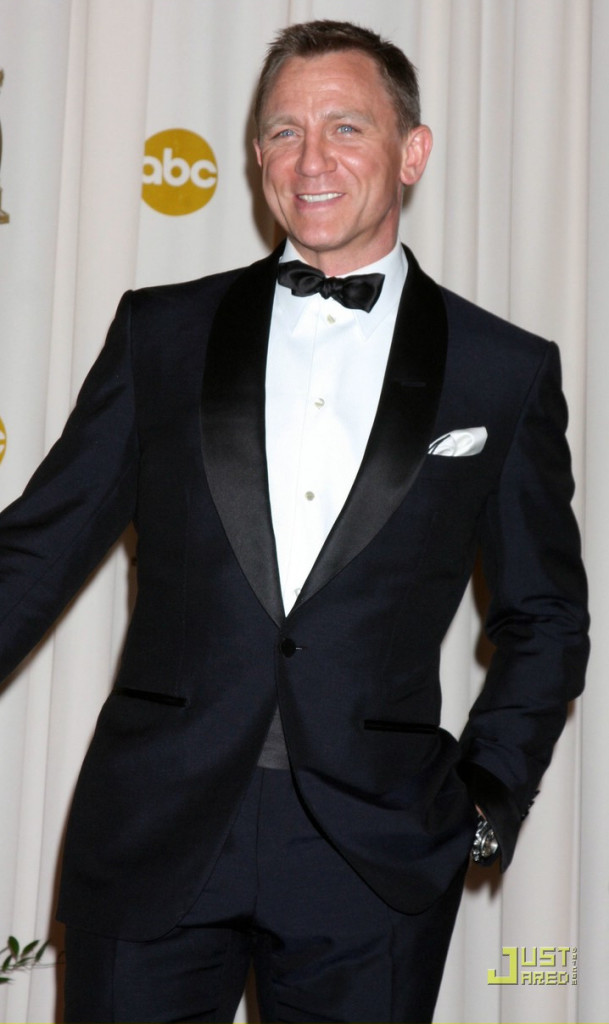 This is a cheeky, sneaky style that looks pretty similar to the traditional, time honoured Classic Tux, but has one clever, figure-slimming difference. Instead of a notched or peaked lapel, the Shawl Tux features one perfectly smooth, slimline lapel. And it's because of that slimmer lapel that it slims down your frame. Daniel Craig uses the effect well at a recent red-carpet shindig.
Tuxedo Style 3: Midnight Blue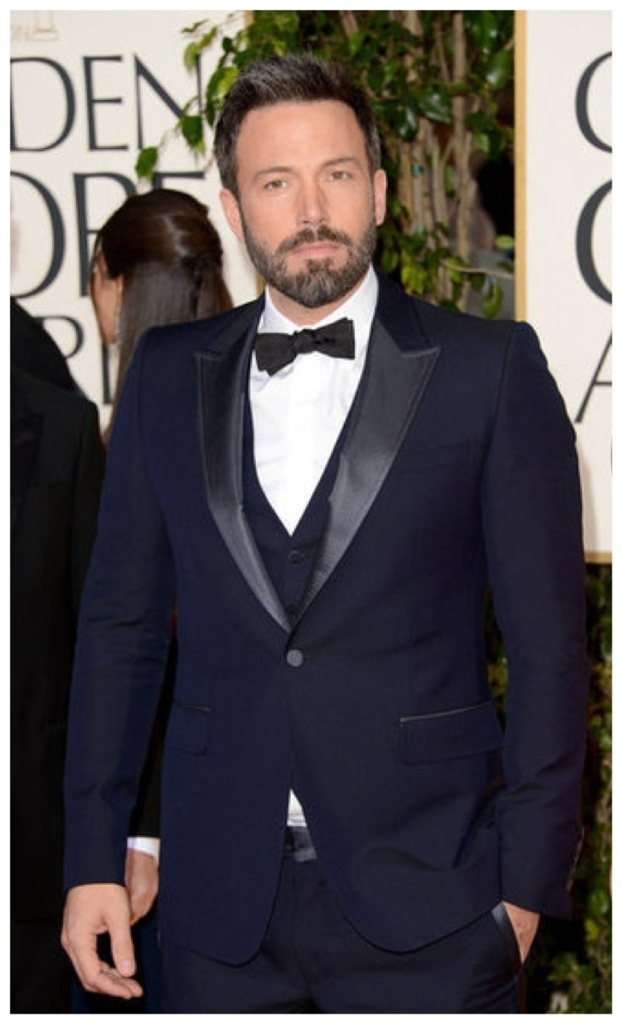 Daniel Craig sported a Midnight Blue tux in the most recent Bond Movie Skyfall. It's rich, elegant and different, which explains why it's favoured by the rich and famous the world over. Often, as with the James Bond version mentioned, it's so dark that it appears black – however, because the lapels and trouser stripe are still a black satin, you can see that in actuall fact it's a deep, dark blue. This is a real favourite and looks great on Ben Affleck and Hugh Laurie, pictured.
Tuxedo Style 4: The Grey Tux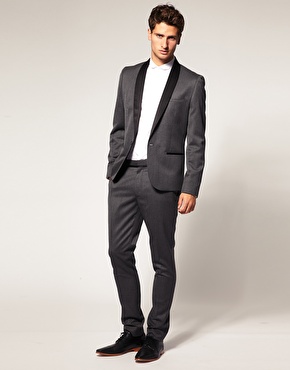 Designers have been saying it for a while but traditionalists are slow to take it up. The grey tux is another option for guys wanting to stand out from the crowd. If you opt for this option, make sure the tux is all grey and your accessories are kept as simple and traditional as possible. This ASOS version looks particularly stylish because it has the grey essence with a traditionalist edge.
Tuxedo Style 5: The Evening Suit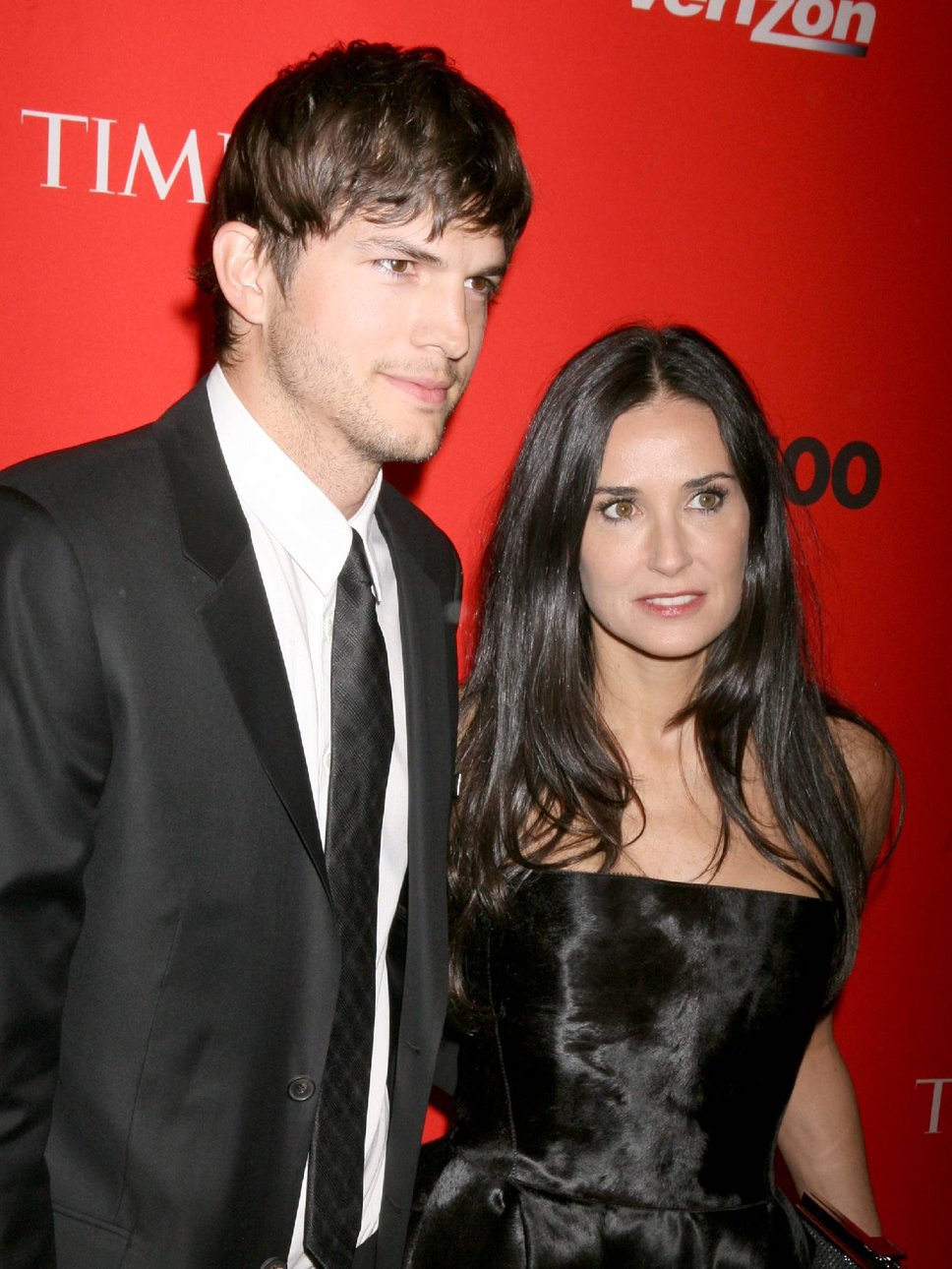 For people who like to rock the boat and really stand out from the rest of the classic tux brigade, try a daredevil Evening Suit Style as opposed to a tux. Usually these are in a dark charcoal grey and feature a subtle jacquard pattern underneath the weave. It's not for everyone, but if you have the confidence and charisma to carry it off – and a lot of money, cos the cheap imposters really aren't worth it – give this style a try. Maybe Ashton was trying to signal something to Demi when he wore this one a while back.
Tuxedo Style 5: Modern/Fashion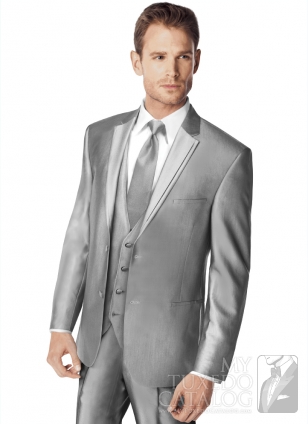 Fashion fads come and go, so we mostly recommend people go with Classic Tuxedo Styles so they don't look back on their prom photos and freak about what they were wearing. It would be remiss of us not to mention the current tuxedo styles right now, and that's the Silver tux. It certainly makes you stand out from the crowd and looks pretty slick on a slimline guy – but we're not sure it's a keeper.
Tuxedo Style 6: The Novelty style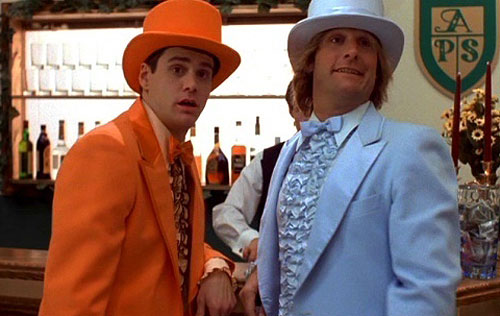 Ever since Austen Powers and Dumb and Dumber hit our screens, there's been an appetite for the Novelty tuxedo style. This is for guys who really have a lot of personality and humour. Our favourite versions of the Novelty look are the Dumb and Dumber orange version, available from My Tuxedo Catalog, the Red Illusion tuxedo and the startling Camouflage version.