Tuxedo Vest
Once you've chosen your prom tuxedo, it's important to consider the accessories that go with it. One of the major questions is: should I opt for a tuxedo vest or cummerbund? Ultimately, they both do the same thing, adding class and style to your tux. However, a cummerbund is considered a more traditional choice – plus it's a good styling tip for people who want to elongate their body. A tuxedo vest on the other hand is the on-trend way to accessorize your tux – and a neat way of slimming down and adding definition to your figure. Here we look at the various tuxedo vest options available and help you choose the tuxedo vest that's right for you.
How do I decide on my tuxedo vest colour?
First up, you need to find out how formal your event is. If the invitation dictates that this is a strictly 'formal' prom or black tie event, you should stick to a classic colour range. If that's the case, go for black, white, ivory or silver. Here are a few of our favourite styles right now.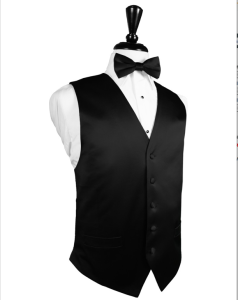 Black vest: Traditional, slimming and timeless – The Black Noble Silk Full Back Tuxedo Vest by Cristoforo Cardi, available from… http://buy4lesstuxedo.com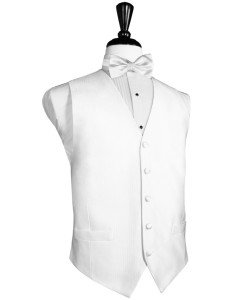 White vest: On-trend this season – Faille Silk White Full Back Tuxedo Vest by Cristoforo Cardi, available from… http://cheaptux.com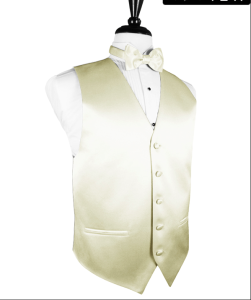 Ivory vest: Classic and contrasting, but beware of the wedding look – Ivory Solid Striped Satin Collection by Cardi, available from… http://tuxgear.com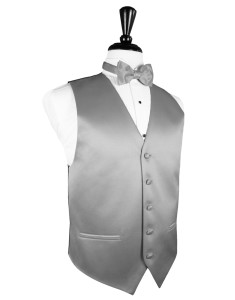 Silver vest: Sleek, stylish and sophisticated (tuxedo vest) – The Premiere Solid Satin Tuxedo Vest by Cardi, available from… http://buy4lesstuxedo.com If your invite suggests a slightly less formal event, you want to stand out from the crowd or you have decided to coordinate with your date's dress, claret, turquoise, dark green, hot pink and fuschia are also a good choice. Here are a few of our favourite alternative coloured vests for tuxes right now.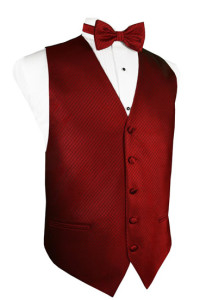 Claret vest: Rich, opulent and classy – Claret Palermo Tuxedo Vest, available from… http://eztuxedo.com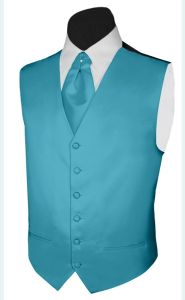 Vibrant Turquoise Vest: Zingy and fresh – Turquoise Satin Vest, available from… http://tuxedosonline.com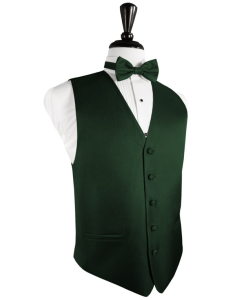 Hunter Green Vest: For a British twist on the tux – Hunter Green HerringBone Striped, available from… http://finetuxedos.com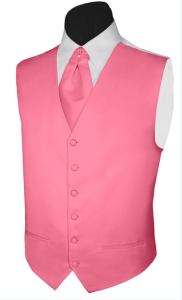 Hot pink vest: Smoking salmon – Hot Pink Satin Vest, available from… http://tuxedosonline.com Backless Vests versus Fullback Vests After you've chosen the colour of your vest, you then need to consider its back. Fullback Tuxedo Vests for Men are the most popular options because they cover the whole back, which means you can slip off your jacket and still look slick. A backless vest generally has a strip of material that extends from the neck to the waist and means you should probably keep your jacket on throughout the evening. The main drawback to a fullback men's formal black vest is that it's pricier than a backless version. Vest Lapels or No Lapels? Vests are available with or without lapels, so which do you go for? Most tux jackets already have lapels, so it can be a little much if your tuxedo vest does too. Here's how we break it down. If you're going for a highly formal or ornamental look, a vest with lapels is a suitable choice. It's also worth considering if you don't plan on wearing your jacket much during the evening. Under most other circumstances, though, a vest without lapels is the best way to go. Choosing the Right Material for Your Vest Finally, you're going to have to decide which type of material your vest should be in. There are two main options: silk or satin. Silk has a luxurious look, while satin is more subdued, but the best bet is to try a few before you take the plunge.