As the title states, this review is a compilation of the most expensive suits in the world.  A few famous quotes come to mind when thinking of expensive menswear.  The first being the famous ZZ Top song, "Every girl is crazy 'bout a sharp dressed man," and the quote "man makes the clothes."  So why in the world would anyone spend extreme and insane amounts on garments that are renowned as the most expensive clothes (in this case expensive suits and tuxedos) in the world?  The answer is simple.  Because they can!
The same can be said for prom goers.  Prom is a once in a lifetime event (excluding high school reunions) and an opportunity to seize a moment in time.  Prom is often referred to as one of the pinnacles of teen life.  With the influence of shows like MTV's My Super Sweet 16", and countless other shows that showcase the fabulous lives of teens, teenagers have been emulating the fabulosity that is paraded before them on television, and prom has become a "go all out" event where money is truly not an object.
This applies to everything from the dress, the limo/car, dinner, and even the after party (if there is one).  Yes guys.  This applies to your wardrobe as well. Guys want to feel their most absolute Hollywood best too.  They want to have a great time and part of that means being dressed to impress!
No matter how dastardly their prices may be, the designers on this list are definitely worth their salt, otherwise they would not able to demand the prices that they do.  There are some great designs on the market that are ideal for a students' salary, and tuxedo rentals are reasonably priced.  Ultimately at the end of the day, we pay for the quality of fabric, stitching, details, location (imports) labor, originality, style, reputation and ego.   But the following suits, will not only break the bank, they will break your heart!  Now remember beauty is in the eye of the beholder, so let's not be so quick to judge.  There is no substitute for quality.
 BROOKS BROTHERS CUSTOM MADE SUIT
 Brooks Brothers is known for being a premier clothier for the well dressed gentlemen.  By standards, they are considered to be upscale, and there are many who feel their prices are steep.  But nothing would prepare the average shopper for the tag attached to a custom made suit from the brothers Brooks!  It's going to cost you a staggering $14,500 for their personal touch!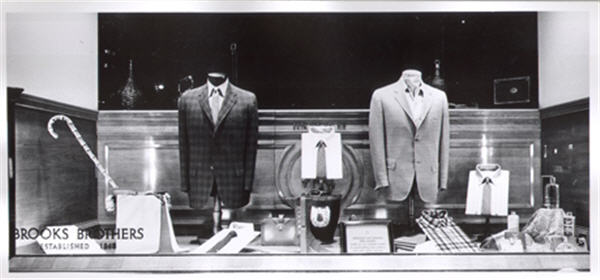 WILLIAM FIORAVANTI BESPOKE SUITS
You know you're in for trouble when you need to schedule an appointment to shop!  This exclusive shop is located in Manhattan (of course) and has numerous Italian woven fabrics for you to choose from.  "Golden Scissors" award Mr. Fioravanti himself can make your suit if you so desire at a meager $20,000 a pop!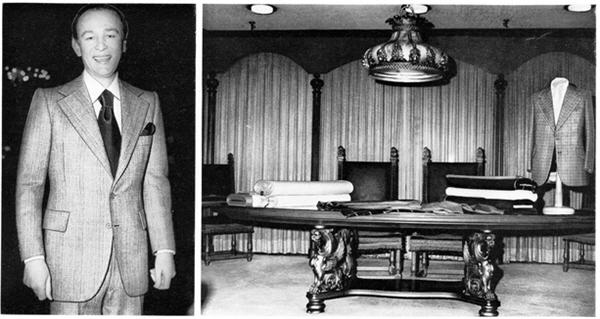 World Wood Record Challenge Cup Suits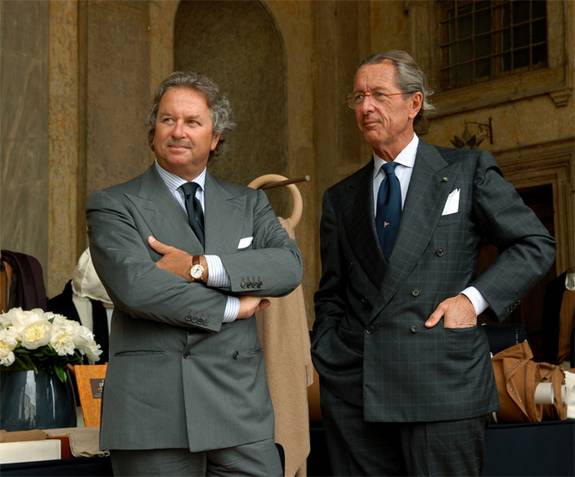 Brothers Sergio and Luigi Loro Piana have a world renowned cashmere business.  They hold a competition each year where the participants are challenged to make the finest wool.  The winner then partners with the brothers, who creates the suits and sells them for $28,000.  WOW!!
BRIONI VANQUISH II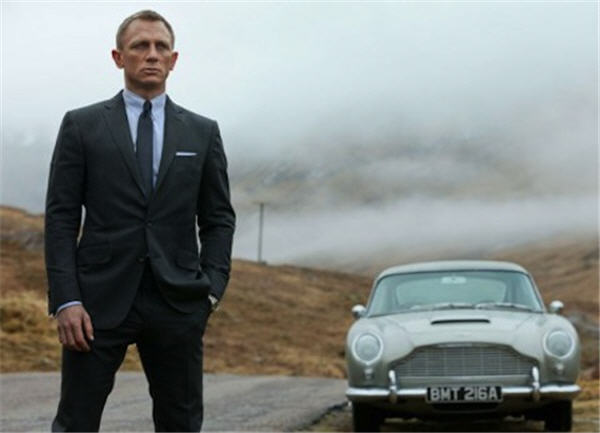 You see that guy standing there?  Bond…James Bond?  Then you already know.  Brioni Vanquish II has been dressing the international spy for years.  This guy is immortal, and everything that he has is EXPENSIVE, and state of the art.  The suits are made of the uber exclusive Vanquish fabric, comprised of some of the most expensive fibers in the world.  To get the Bond look, you have to shell out about $43,000 a suit!
DESMOND MERRION SUPREME BESPOKE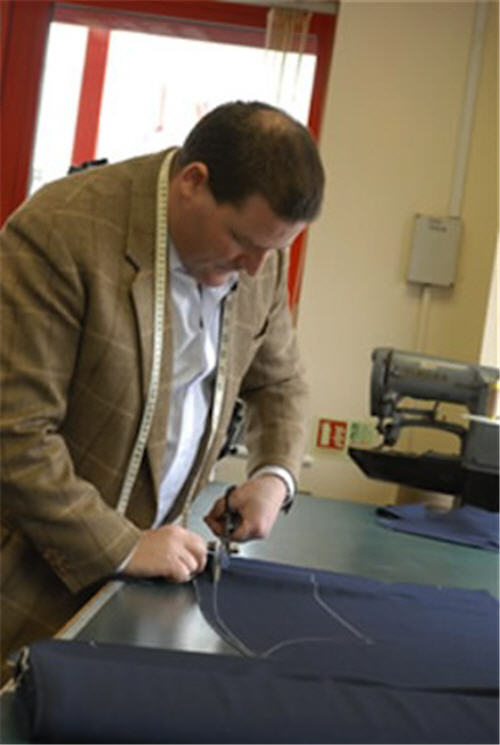 This guy blatantly says that he makes every suit by hand and that it takes months for him to complete it.  He goes on to say that no machine could ever duplicate his skill, and that the fit of this suit will be so flawless that it will feel like it was "sown on your torso."  This is his mantra and reasoning why he charges $47,500 per suit!
KITON K-50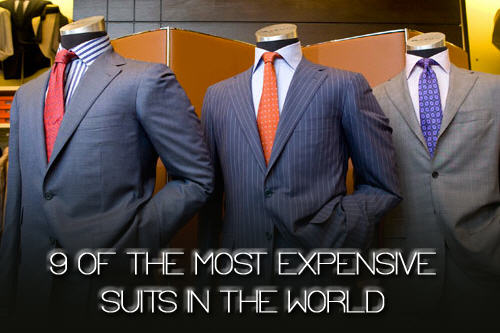 There is a unique story behind this brand's name.  The designer,Enzo D'Orsi personally hand makes and tailors only 50 of these suits a year, which takes him 50 hours.  They are listed for $60,000.
His standard suit lines (which are not hand made) ranges from $5,000-$8,000.
WILLIAM WESTMANCOTT ULTIMATE BESPOKE SUIT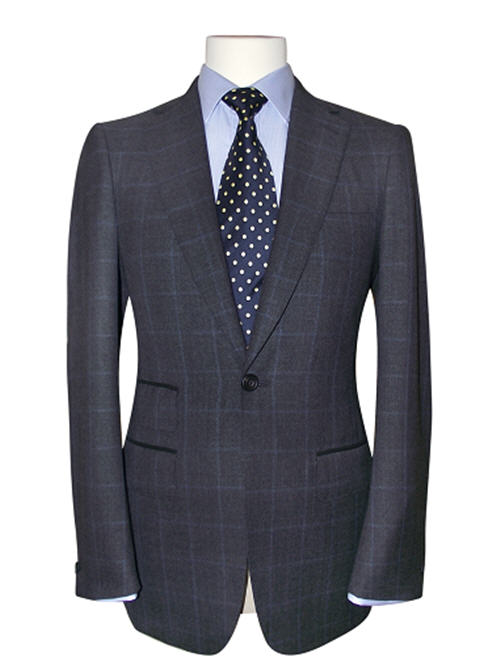 This is one sharp suit.  The price is even sharper.  For this tailored look, you have to shell out a cool $75,000.
Alexander Amosu Vanquish II Bespoke Suit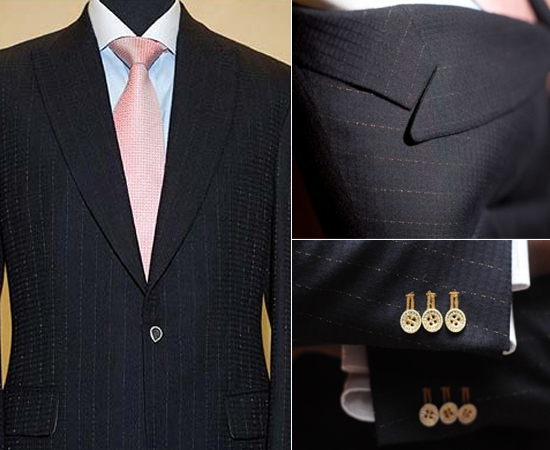 You want luxury?  It will certainly cost you.  This suit by London based designer Alexander Amosu takes about 80 hours to complete.  This suit is comprised of very exclusive and expensive wool.  Look closer.  You are looking at 18K gold!  The buttons are encrusted in diamonds and gold Price you ask?  $101,860.
Richard Jewels Diamond Edition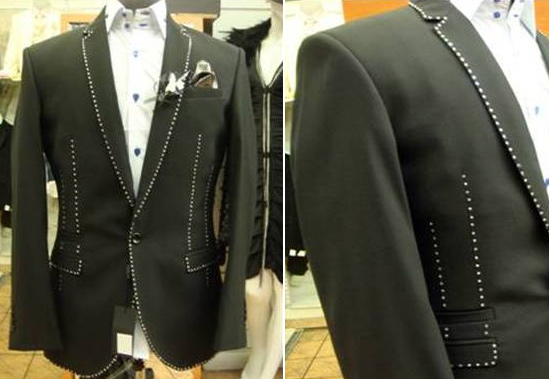 From fine gold and diamond encrusted buttons, this is where we end up.  This suit is studded with genuine diamonds.  It took over 600 hours to make this suit, and only 3 were made in this style.  Three people with $900,000 only please.
Million Dollar Dandy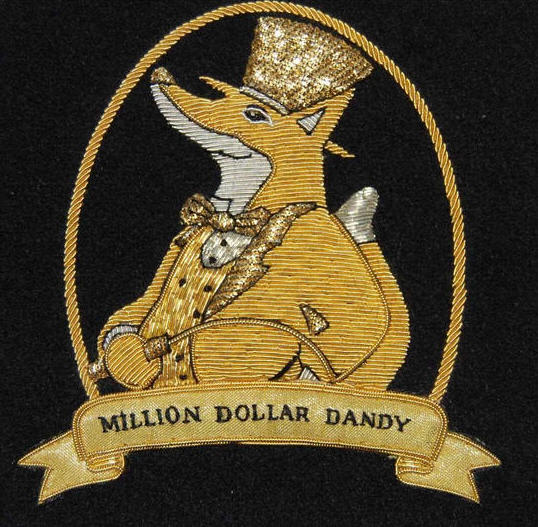 Try this for all inclusive.  Frosdick of London started a program entitled "Million Dollar Dandy."  The price of this is a no-brainer.  $1,000,000.00. The recipient of this ultimate wardrobe package purchases  a total of 14 Bespoke Saville Row suits, 28 custom silk ties, 28 bespoke dress shirts, 14 pairs of shoes and diamond and gold embellished smoker's jackets!  And if that was not enough, a custom made storage wardrobe (made with the wood of their choice) is commissioned to store all of the items.  Lastly, they pull out the last stop by giving the buyer a brand new motorcar by Bristol (http://www.bristolcars.co.uk/) to really travel in style.  This is TRULY a million dollar deal.