When most people think about fine quality suits, or the finest in menswear, they look no further than pricey, designer Italian suits. You know, the one name mononyms that are instantly recognizable. Armani.  Versace. Gucci. Prada. When these names are mentioned most people would conjure up images of Hollywood A-listers; the regular who's who rocking fabulous, high end couture designs on the red carpet. Celebrities and anyone who is fortunate enough to afford these luxury linens are the envy of many fashion enthusiasts.
Not only does a well-dressed man make heads turn, he can also alter the way he is received by others. Consider the scenarios. A sharped dressed man on the street will be greeted by strangers. Assumptions are made that he must be some corporate mover and shaker. Women can't take their eyes off of him, and guys will compliment him while admiring his swagger. Of course we cannot forget to note how being "dressed to impress" can help in landing the job of a lifetime after scoring the interview.
Yes, these are the advantages of wearing a suit, and a designer suit at that. They are timeless, classic and always en vogue.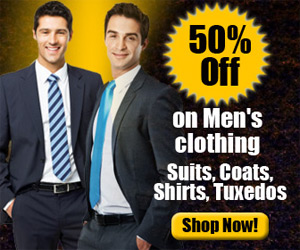 Characteristics of an Italian Suit
Italy is a country rich, filling and authentic. The same quality and details can be found in their culture. Their food, architecture and fashion each have these same undeniable attributes. You can parade around in an Italian knockoff if you wish, but a well trained eye can easily spot the tell-tale signs of an authentic suit. If you appreciate such craftsmanship, you would not want to be caught dead in anything less.
As of late, the styles of most men's suits are somewhat borrowed from the Italian suit's blueprint. With the emergence and popularity of slim cut suits, skinny leg pants and skinny suits; the suit by an Italian designer has always laid claim as the original and best. If fact, without the assistance of a skilled tailor, men of a stockier build may shy away from an Italian original.
Italian suits are cut short. They have clean, sharp lines and a sleek silhouette. The shoulders are padded for a masculine effect and are usually have open vents on the side of the jacket. Italian suits also have notched lapels, flapless pockets, high buttons and a very symmetrical finish.
The trousers are have a slim, tapered leg and hips and sit snugly on the waist. The finest men's suits are made of high quality fabric, namely wool and cashmere blends.
There are generally 4 styles/fits of an Italian suit and their characteristics.
Roma
Splash pockets, soft shoulder
Sporty, comfortable appeal
Half-lined jacket
Flat front, slim-fit pants
Napoli
Slim silhouette, two-button jacket cut above natural waistline
Sloped, natural shoulder with light padding
Flat pockets, double side vents
Classic, contemporary fit
Firenze
Soft shoulder
Wider lapels
Short sleeves
Jacket cut above natural waistline
Milano
Wide lapels, heavier shoulder padding
Lower cut jacket to show more shirt
Well-structured / lined jacket
Famous Italian Labels
They may cost a pretty penny, but these fashion houses and designers are deeply rooted in fashion history and are the supreme standard in menswear. Even the younger names have been solidified in pop culture and are the subjects and titles of some of pop music's biggest hits.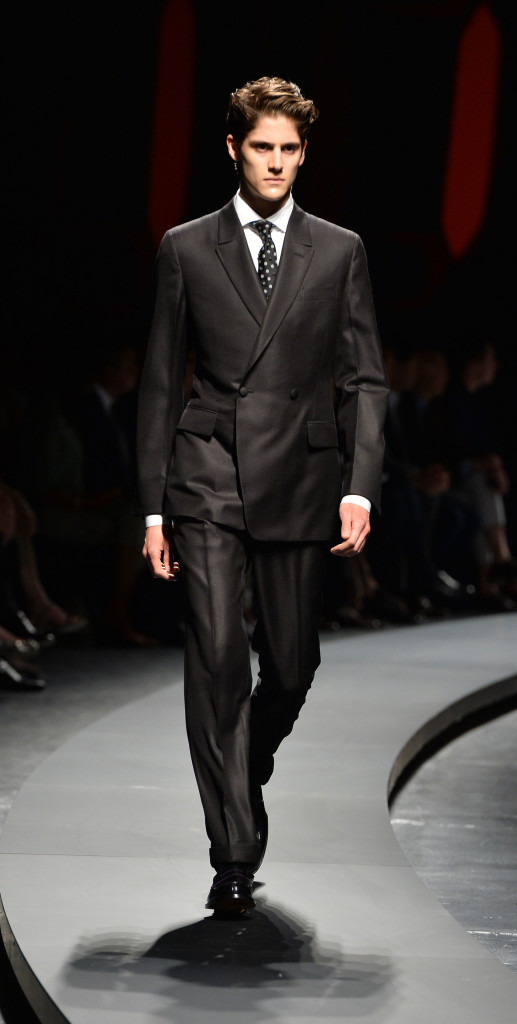 This family owned fashion house spans four generations of Zegna's and has been dressing men in the finest since 1920. Known for their superb quality wool and fabrics, Ermenegildo Zegna couture suits are made-to-measure and can cost anywhere from $2,300–$6,500. This is look #43 from the Ermenegildo Zegna Spring and Summer couture line. It is available at Zegna.com.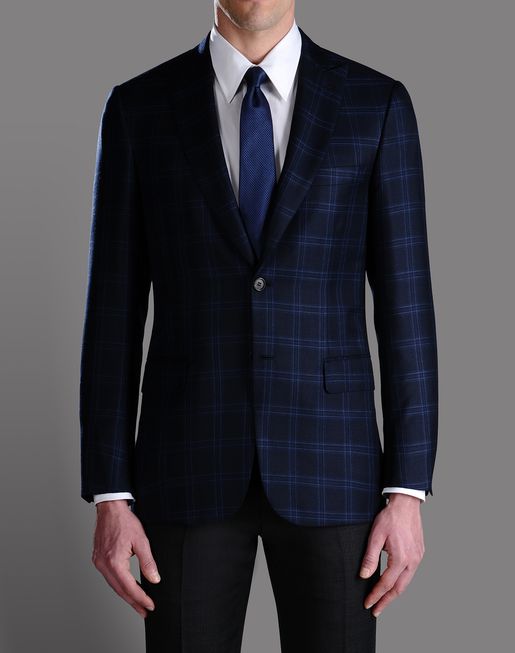 The house of Brioni was founded in 1945. This fashion house is as famous for their handmade suits and their equally famous clients. The list starts with early clients like Clark Gable, and ends with current celebrities like Donald Trump and Al Pacino. Suits and jackets can start at $5,200 and up.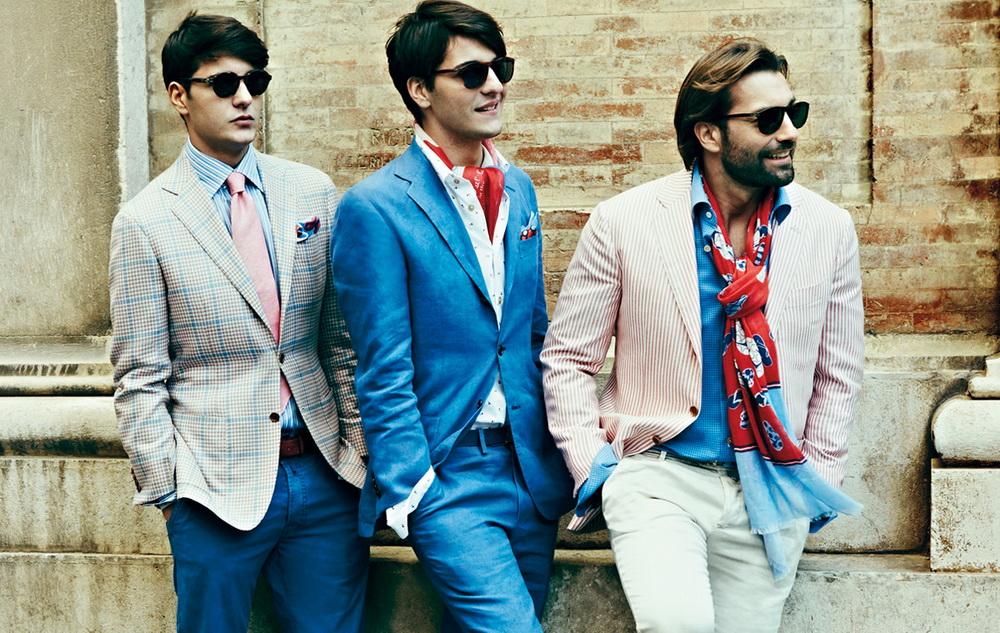 "ll meglio del meglio più uno" –The best of the best plus one. This is the motto of Italian luxury house, Kiton. Founder Ciro Paone has prided himself on superior quality and craftsmanship. The handmade suits of Kiton are renowned as being one of the best Italian suit brands in the world, with dress shirts starting at $1,000! Kiton's "perfect" suits are also among the most expensive in the world, with prices surging up to $50,000. Plus one indeed!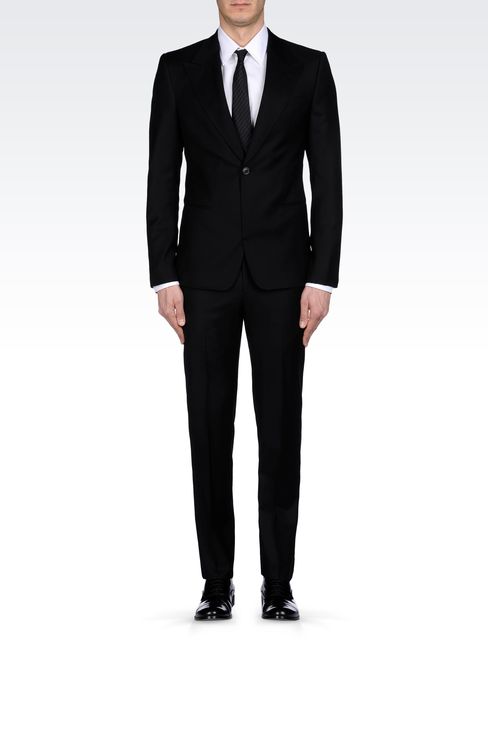 Classic, trendy, ready-to-wear and legendary – these are the words that perfectly describe the Armani suit. You can find the ultimate in high-end fashion from both Giorgio and Emporio collections, collectively and separately.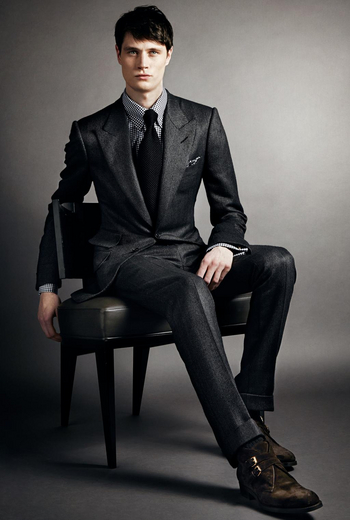 After restoring the glory and glamour back to fashion giants Gucci and Yves Saint Laurent, Tom Ford left to start his own fashion house, and it has become one of the most thriving labels in the world today. Tom's work combines the best of both worlds for men's suits. He mixes key components of both Italian and British styles to create a sleek and tailored look that is edgy and contemporary. Rapper Jay-Z made a hit song with the designer's name as its title. Notoriety? Check!