Prom History
Stuck for chat with your prom date? Then we've pulled a few essential facts together to fill those awkward silences…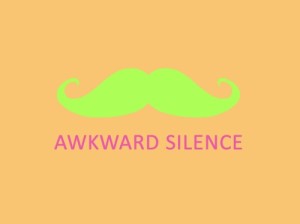 In a nutshell
Proms were originally a poor man's version of a get-together that allowed rich people to eye each other up. Well, at least the last bit hasn't changed…

It wasn't until the 1950s that the importance of

Prom

really took off. People wanted to kick back after the war and Great Depression and proms were just one place where people could flex their fun muscles.
People went mad for the

prom

queen and king thing in the 80s. This was perhaps a reflection of the money culture that characterized the decade and the competition people felt to keep up with your neighbours.

Today's proms are far more relaxed affairs where almost anything goes under the banner of fun.

You can feel free to call your date a Promzilla if she becomes too demanding or unappreciative of the fat Hummer you've arrived to pick her up in.
More, more, more – In the beginning
During Victorian times, the upper classes used to hold seriously swanky grand balls for their kids called Debutante Balls. These were incredibly important for girls as it was a place where they officially "came out" onto the dating scene. They could then, with any luck, be married off. Mention Pride and Predjudice and drop in a bit of Mr Darcy at this point. The girls love it.
Promenades
Parents of the middle classes then tried to copy these grand events, but called theirs Promenades. These replicated the same template and were still an excuse for teenagers to meet up, share dinner and dance (very occasionally) under their parents' watchful eyes. These versions were far less expensive and elaborate than the Deb balls, though.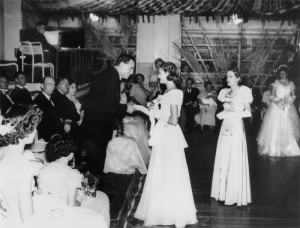 Post-war prom
Proms became high school-based events for everyone in the early 1900s and were generally pretty simple affairs where people turned up for a dinner in their Sunday best. It wasn't until the 1930s that dancing was introduced, and it wasn't until after the war and Great Depression that proms started taking on a life of their own and becoming more similar to the proms of today – no doubt as a result of Americans gaining more money and leisure time. As soon as the 50s hit, cars became king and it was no longer acceptable to walk to prom. The proms themselves moved from the high-school gym to hotel ballrooms and competition grew to have the best dress, the best wheels, the best-looking date and pretty much the best everything.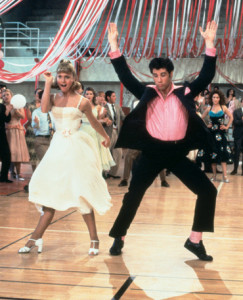 Flashy 80s
In the 1980s, the prom was elevated to cult and iconic status through countless teen movies, including Teen Wolf, Pretty in Pink and Footloose. The quest to become prom king or queen also went ballistic. Heard of a promzilla? They were everywhere in the Eighties.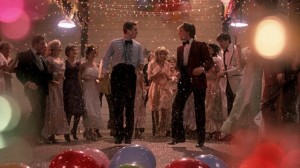 Today's proms
Today's proms are slick and stylish celebrations where nearly anything goes. There are no rules saying exactly what you must wear and your mum and dad are no longer required to keep an eye on you while you work your magic on the night. Prom night laws of engagement have also started to relax, too, with more and more girls taking their prom destinies into their own hands by doing the asking. We don't care what anyone says, though, if there's a girl you've got your eye on, just ask her!