Tuxedos and Suits
Black tie affairs were not made for colored tuxedos and suits.  Prom is a formal affair, but it is not as formal as a black tie affair.  Formal affairs are solely restricted to an all-black tux and a white shirt.  This dress code is perfect for Plain Dane.  But it certainly leaves minimal creativity for the fashion forward guy, who thrives on creative expression.  Prom however, leaves the creative door wide open!  Prom is a special occasion that introduces young people to the world that lies ahead of them.  It is the one moment where young people are given the freedom to express themselves and make decisions that are a direct reflection of who they are.  Their personal style is on display for all to see and bro, you want to be sure that you are represented correctly, in the best light that you can only reflect.
Fortunately, that light can come in an array of colors!  Believe it or not, tuxedos and suits are not just black or white.  You can cross the color lines!  Colored tuxedos and suits are more than just a novelty.  You can go beyond the prom walls- boldly, shamelessly and stylistically.  But it does require a little skill.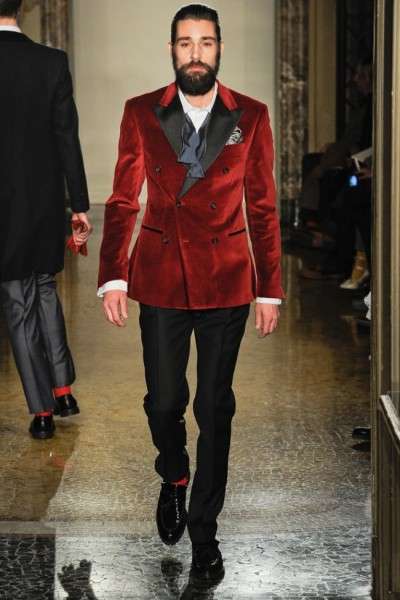 COLORED TUXEDOS: WHAT'S YOUR PICK?
Tuxedos and suits.
Daring to be different is quite commendable and there are colored tuxedos and suits out there the cover both ends of the rainbows' spectrum!  Part of your prom memories are attached (more or less) to what you wear to the event.  You may be a free spirit and personal integrity is more important to you than the opinion of others.   It would be wise to select the style that fits you best.  Since the focus of the topic is colored tuxedos and suits , let's look at some guidelines for making the appropriate selection.  Take note: Neutral colors will not be showcased!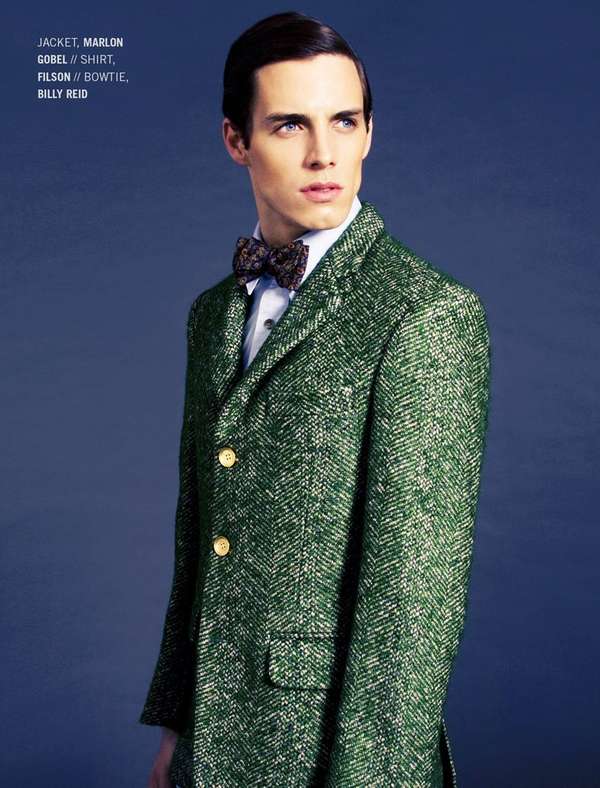 We are no longer living in the time when the basic colors (gray, navy, charcoal, black, brown and white) define the masculinity of a man.  These are the standard colored tuxedos and suits that most men have in their closets.  Men, we have evolved as a species and the old fashion rules no longer apply.
Tuxedos and suits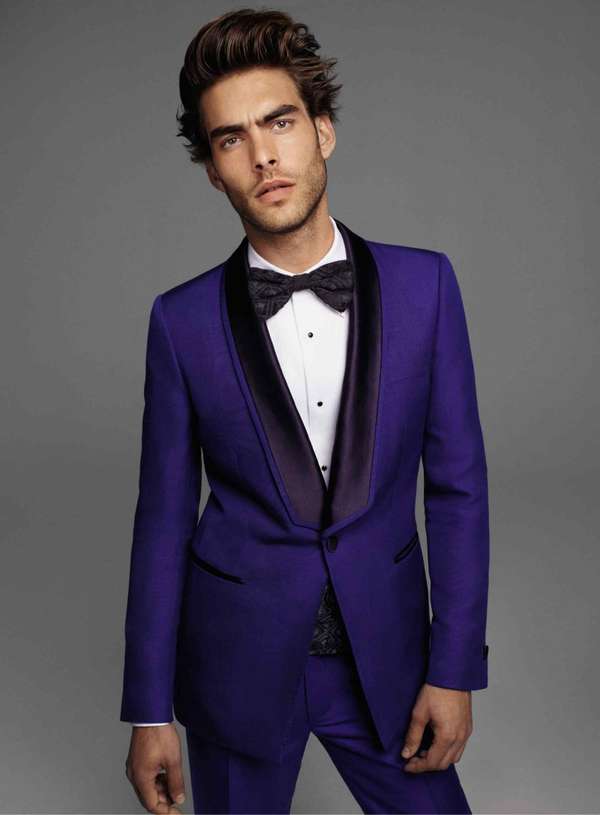 When it comes to styles, anything goes!  Do not be afraid to try different styles of suits.  Some colors are more flattering on different suit types.  For instance, an eggplant color may look flattering on a suede/velvet blazer than it does on a wool suit jacket.  Or, a mint green colored jacket/ suit may look better on single button suit than it does on a double breasted suit.  These details will be apparent when you put on the suit, so be sure that you are trying on everything before you purchase anything.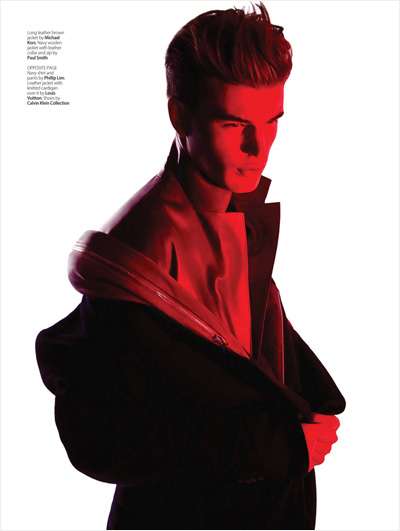 DETAILS ARE EVERYTHING
Although we may be celebrating individuality and style, you would still need to execute wisdom in your decision making process.   The most important thing to wear is not in your closet.  To pull these colored tuxedos and suits off, you need confidence.  If you wish to wear neon green, then your confidence should be just as bright!  Not everyone call pull off a wild, off the meter color and if you are not that guy, it will definitely show.   You should also have a very keen awareness of your body image.  Let's be honest.  We all have seen how pink colored Men's Tuxedo Suits stand out on a professional football player when they don the noticeable color for breast cancer awareness.  Just imagine what a full, all pink, three-piece suit or tux would look on a 300 pound man!  That is not to say that a big guy is not worthy of such a colored suit, he just would have to be more selective of the color and type of suit he chooses.  What may look good on Brad Pitt may not look good on Joe Schmoe.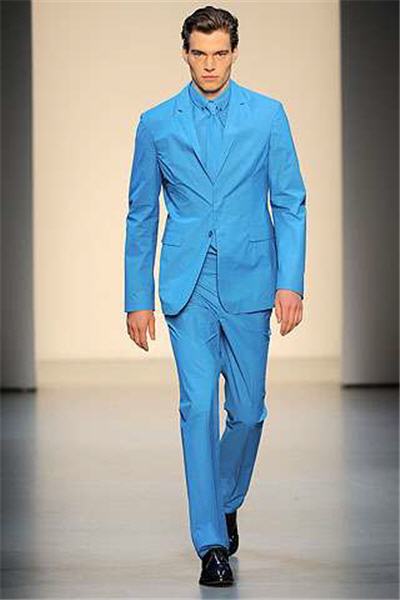 Play on your features.  Colors have the ability to complement our best features e.g. blue eyes can flatter shades of purple, green, yellow and blue.  Blonde hair could really spark up an orange suit.   A carrot top gentleman might stun in an electric blue suit.  You get the picture.  You know what works best for you.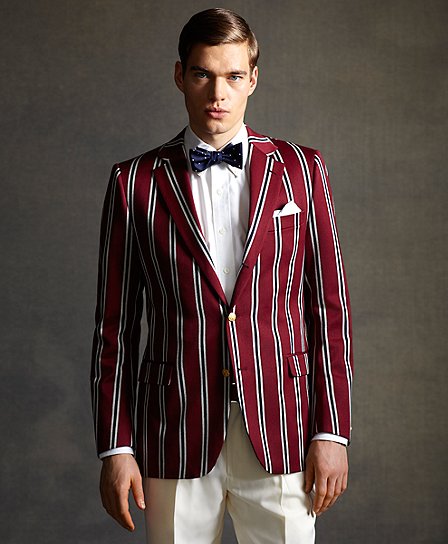 Do not be afraid to try your hand at mixing patterns.  You can take a bold suit and pair it with a matching/ contrasting or complementing gingham patterned shirt.  To complete the look, add a solid tie and a patterned pocket square and you will knock the look out the park.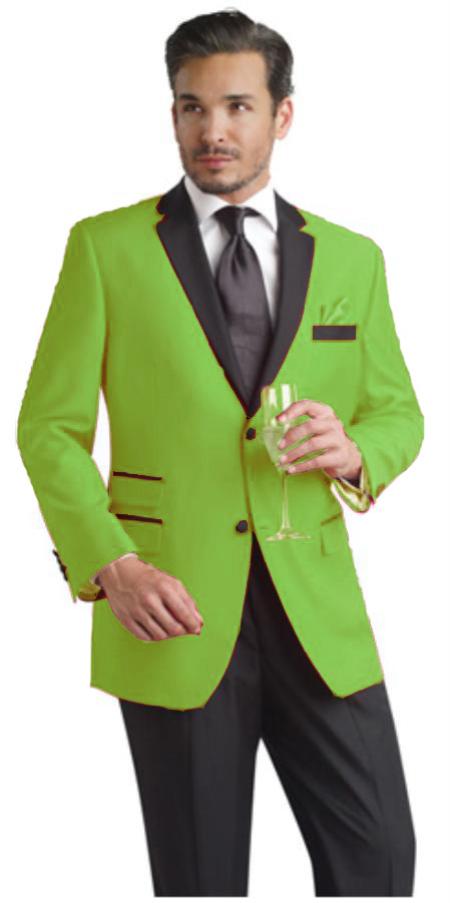 Seriously, fashion has never been so fun for guys!   You will definitely make an impact, and your date will definitely thank you for your effort.  Just don't outshine her!
Tuxedos and suits