As prom season approaches, a lot of guys busy themselves in trying to find that perfect prom suit that they'd be donning on prom night. But most tuxedos are far from affordable, and it can be a real challenge to find shops that offer cheap prom suits. Well, here's my two cents for you guys: The suit you buy today doesn't need to be an exclusive prom outfit. If you buy a good, quality tuxedo, you can still wear it on other occasions such as business meetings, weddings, and other formal events for many years to come. This is why it's important to make sure that you're not just buying a cheap tux for prom, but an essential piece of wardrobe.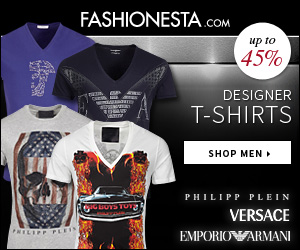 Cheap Prom Suits That Are Worth the Purchase
Choose a high quality material. A coat that is made out 100 percent wool is a wise buy because this material can stay fabulous and wearable for a long time. There are many classes of wool but it's generally good to choose lightweight ones such as tropical wool or worsted wool. These two types of wool are lightweight and cool to the skin so they'd be comfortable to wear even on the summer.
Tweed and Flannel are also high-quality woolen materials but are somewhat thicker than tropical or worsted wool. Tweed coats work well for tall and lean men but they can be unflattering for heavier guys. On the other hand, flannel is an excellent, hardy fabric that is sure to withstand a hundred wears.
Choose a versatile design. Suits come in different shapes, styles, and sizes. To really make the most of your purchase, opt for a classic homecoming suit that can serve you well beyond the prom night. Choose a piece that you can wear not just for black-tie dinners or formal gatherings, but even for business functions as well.
Single-breasted suits with two to three buttons are the safest choice because this style looks modern, simple, and sophisticated. When it comes to color, a black suit is the most valuable piece of coat that any man can have in his wardrobe. However, if you want to wear a suit in another color, consider suits in darker shades of gray, brown, or blue – since these shades are far easier to match with the right trousers and accessories.
A prom suit with a notched lapel is also ideal. A notch lapel or a stepped lapel simply means the upper and the lower collar meets at a seventy-five- to ninety- degree angle. It is the most versatile lapel design. Notched lapel prom suits can be worn in any occasion – whether it's a semi-formal or a formal event. If this would be your first buy for a suit – you should absolutely go with a single-breasted coat with a notch lapel.
Choose a flattering style. You may have found a really fancy suit at a cheap price, but if it's not suited to your body structure, that would still be a waste of money. Before shopping for a prom suit, consider your height and built, and look for a style that would look good on you.
Are you tall and slender? If so, you should be able to pull-off any style. A double-breasted tuxedo will help create that illusion of a broader chest and shoulders if that's the image you're going for. Meanwhile, a two-button or three-button single-breasted tux will look just as fine.
Single-breasted suits with a single-button can work wonders for shorter guys. When the button is set low, it can help create the illusion of a longer upper body. On the other hand, if your body structure is somewhat heavier on the top, avoid prom suits that are overly narrow on the waistline since such style is bound to emphasize the weight or bulk of your upper body.
The key is to find a suit that will highlight your assets and camouflage your flaws. The best way to know for sure is to try on the piece before purchasing. If possible, it would be nice to have someone with a "good eye" for fashion to accompany you and give you an objective opinion from a beholder's point of you.
Lastly, make sure that your prom suit would make you feel good in it. Remember that fifty-percent of what makes a suit fabulous is the wearer's attitude. So if you feel gorgeous and attractive in the prom suit you're wearing, chances are, you will be.
Where to Buy Quality, Cheap Prom Suits
The internet is a good place to start your search for cheap prom suits that are worth buying. Online retailers don't have to lease expensive brick-and-mortar stores so they can afford to offer products at much lower prices. One such outlet-store online is Fashionesta where you can find designer pieces sold at discounted rates. Take a look at these prom tuxedos for men that are guaranteed to be wise investments for young guys and men alike:
Tessuto Zegna Prom Suit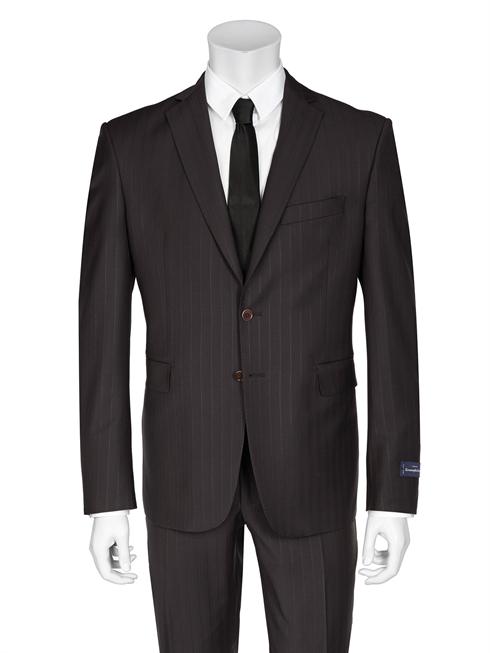 This brown, pinstriped tux is by designer Tessuto Zegna. It is a slim-cut style blazer made out of 100% wool so it's nice and comfy even in the summer. The single-breasted coat has two flap pockets, one chest pocket, and two buttons. It is sold for £639 at retail shops, but is available online for only £ 319. That's 51% savings for this designer suit!
Vitale Barberis Prom Suit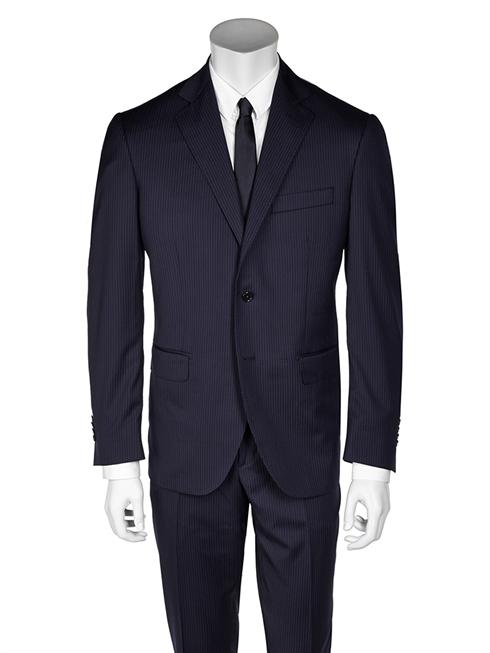 This Vitale Barberis suit is in pinstriped-blue, and is also made with 100% wool. The single-breasted coatt has two flap pockets, one chest pocket, and two buttons. The regular retail price for this piece is £ 449, but you can purchase it online with a 34% discount for only £ 299.
It has a notch lapel, which works really well for all types of coats and any occasion. This particular piece is a classic. After the prom, it's a suit that you can wear on your job interview, business meetings, or when attending formal events.
Versace Prom Suit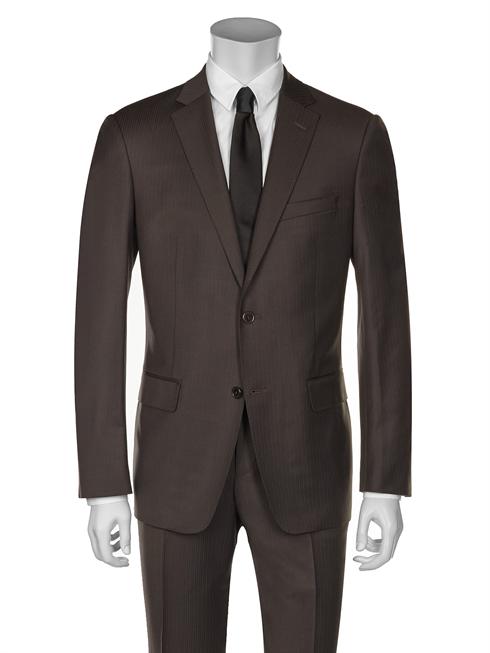 Here is a genuine Versace suit in a dashing dark brown shade. The coat is made out of 88% wool and is definitely of a high-quality. The design is very classy and versatile – single-breasted and with a notched lapel. This suit has two flap pockets, one chest pocket, and two buttons. It is sold at retail shops for £ 849, but you can take advantage of the 52% discounted rate online and own an elegant Versace suit for just £ 409.
These are just examples of cool suits for prom at a good price.  To see more cheap prom suits by popular designers, visit Fashionesta online.