Looking for inspiration for prom night? We've seen Sean Connery pull off the daytime three-piece suit, Pierce Brosnan sport a tuxedo in Tomorrow Never Dies and Daniel Craig charm the ladies in latest James Bond Skyfall. So who better to take your style cues from than suit supremo and super spy James Bond?
Proving that a suited and booted man will never go out of fashion, here's a recap of James Bond's best Skyfall suits. Giving you everything from a classic tux to something a little different, you're guaranteed to find a look that will impress the ladies as much as Bond does this prom night.
James Bond
Cool ruler
A dark charcoal suit teamed with a striped tie, pale blue shirt and polished shoes usually says businesswear, but in James Bond's world this equals the perfect fight-scene outfit. And for you, it means standout style and attitude this prom season. We'd particularly recommend this style if it's a summer prom and the heat is on. Unlike this Tom Ford-designed suit seen here on Daniel Craig, we'd recommend a size up for 'real' men. The cut and fit of Daniel Craig's suit here looks a size too small. The jacket is too tight through the body and sleeves and too short (it doesn't completely cover his buttocks). Because he's James Bond he can get away with it, but we're not sure the rest of us can.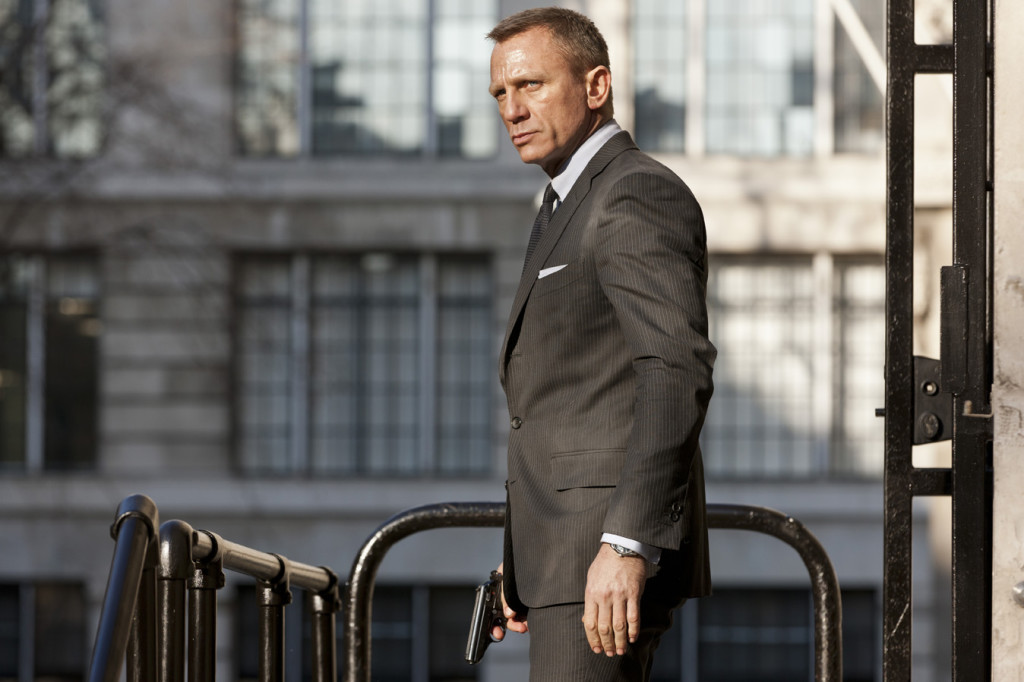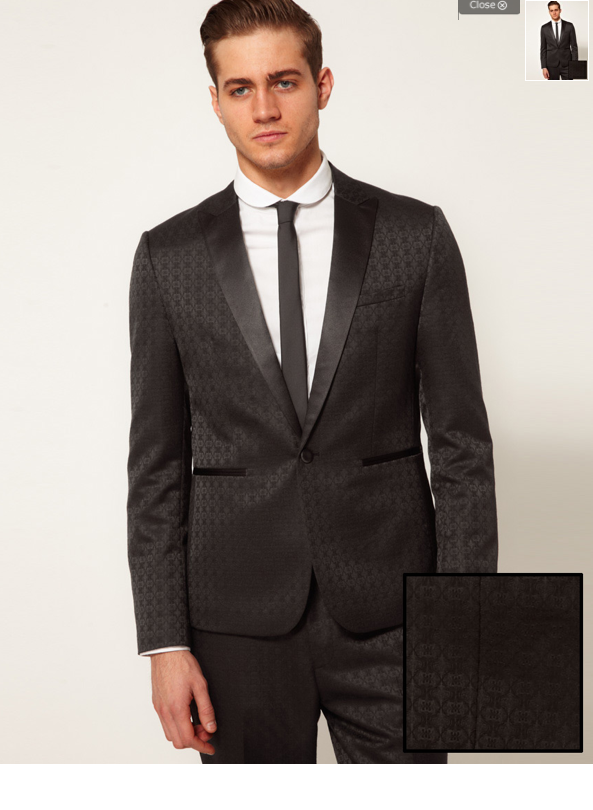 Devil in the detail
Look closely at James Bond's sleek and stylish light grey suit and you'll see it features a light pattern detail, which obviously makes it far more interesting than a solid grey. It may seem like a detail too far, but this sums up the secret to Bond's stylistic success and your super-sharp prom style. It's all about the detail. So, how can you apply this same logic to your look? You might not have the budget to splash on a Tom Ford suit like this super spy, but you can consider little extras inspired by Bond. That means classy cufflinks, pattern detail in your suit and a matching shirt and pocket square.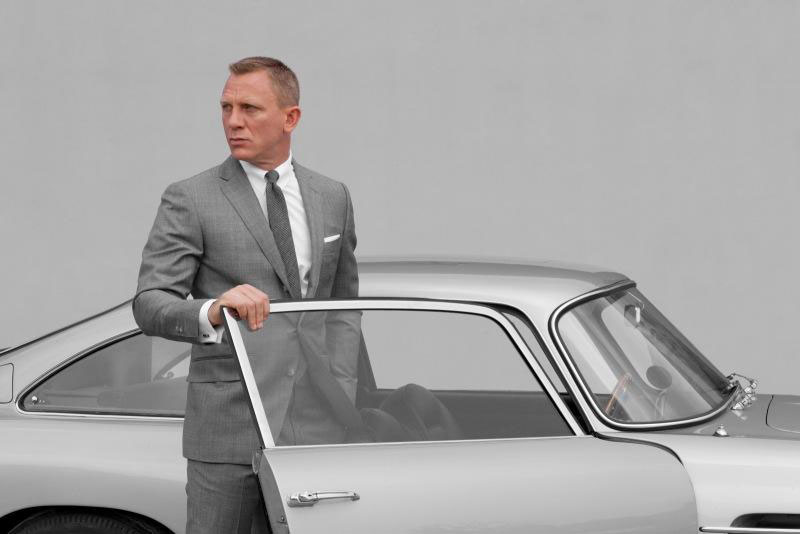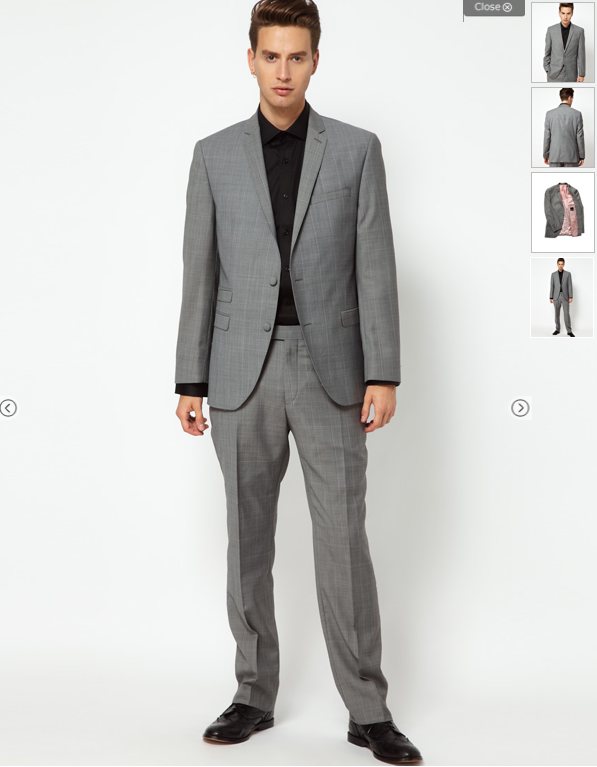 James Bond
Perfectly polished
You can always rely on Bond to scrub up well for swanky cocktail dates. Here he proves why a tuxedo teamed with a bow tie will always get the ladies. Not only was this particular suit used in this high-tension casino scene, but you might recognise it from Daniel Craig's appearance in the Olympic opening ceremony. Yet again the devil is in the detail. We're loving the midnight blue colour and single button on the front.