With all the fuss that comes with prom attire, the last thing a guy needs to add to his plate is hearing about which will be the best hats for prom 2013.  But on the contrary, it may be in his best interest to get up on his research game and find more information about what could be literally the best topper for the biggest event of his teenaged life.  Believe it or not, handling the details of prom can be quite tedious for a guy.  It is not every day that he makes such a big deal out of himself and actually has to care about it!  Sure he likes to look nice and wear great clothes, but prom is a different ball game altogether.  Speaking of ball games, don't even think about pulling out that baseball cap!  This list is covering the best hats for prom , which entails all things formal, dressy and fashion forward.
Of course this requires a little knowledge on the gentleman's behalf.  Choosing a Prom hat is not as easy as…well throwing names into a hat!  There are many factors to consider when choosing a prom hat – that is, stylish, formal hat for prom; as there are many styles and factors to consider.
FRAMING YOUR FACE
There is something special about a well designed, strategically placed prom hat.  When it comes to a man dressing up, hats can literally be the icing on the cake.  Back in the day, hats were a major staple in a man's wardrobe.  Hats defined the quintessential gentleman.  Not only does a good hat complete a guys' suit, but it can also compliment a guy's face (compliment vs. complement).   To make the prom hat really pop, it is imperative for you to know the shape of your face.  You may find a really cool design, but it does not necessarily mean that it is the right prom hat for you.  This would be a good time to take inventory of your face.
Yes, this does mean checking yourself out.  Don't be ashamed.  There is nothing wrong with testing your swagger on the handsome meter.  Determining the shape of your face will help you choose the best hat selection for you.   Additionally, this will coincide with figuring out the correct size for your head.This can be done by you, or you can visit a hat shop or haberdashery for assistance.
But more on angles and perfect symmetry later.  Let's look at some of the best hats for prom 2013!
Usually when most people think of formal wear and hats, they usually conjure up images of an English gentleman endowed in his three piece suit, complete with cane, monocle and a chained pocket watch.  There is nothing wrong with vintage!  In fact, many of the elements of this image are incorporated in prom wear today.  These days, the gentleman look is the heart of mainstream menswear.  We can subtract the monocle, watch and cane, but the suit and yes, the prom hats for men are mainstays.  Then again, the cane just may be a great accessory!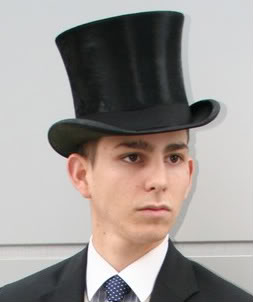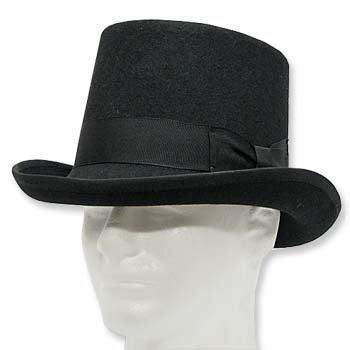 So you don't win the Prom King title.  Put this on to feel like a real king.  From the time of your great entrance, to the moment you leave the building, people will remember you.  This prom hat is for the dapper and dramatic and should be worn with those intentions.  This look is usually reserved for tuxes with tails, but it does not have to be.  Tread lightly if you have been voted class clown.  This choice may work against you if that is the case.  Just make sure that the hat has a snug fit.  Always wear this prom hat with the brim facing forward.  It is important that a Prom hat of this size and distinction always be worn properly.
THE FEDORA
The fedora is the epitome of cool.  This hat has everything and it goes with everything.  So many icons have made this hat a must have.  Frank Sinatra, Michael Jackson, Gene Kelly, Humphrey Bogart, and even Dick Tracy – were all dudes were rocked the fly fedora, and made us all want one!  In fact all men should have one in their closet.
Rather you choose a tuxedo or a suit; you will not go wrong if you rock a fedora.  Even if decide to mix and match your suit with the latest trends (sneakers, different colors, t-shirts in place of dress shirts, or even if your style is dressed down) the fedora will add the perfect touch.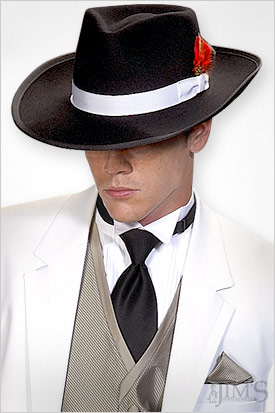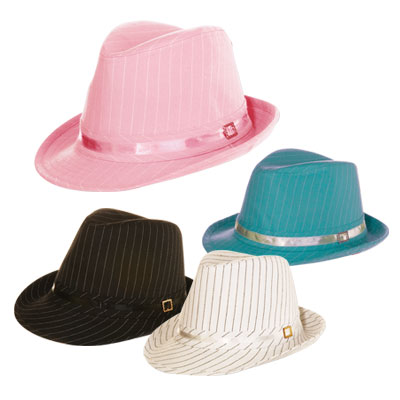 The sleek and subtle tapering, colors and styles make this prom hat the trendiest in the bunch!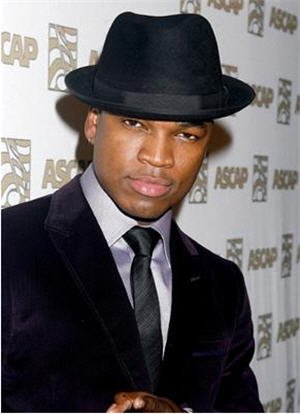 The fedora also works great with a cool pair of frames (glasses).  Right Ne-yo?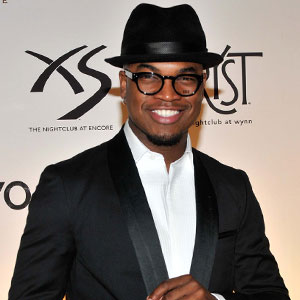 The fedora covers a multitude of prominent features like short and full faces, long thin faces, full foreheads, long noses, strong jaws, short chins, and protruding ears.
THE HOMBURG
This prom hat is a close cousin to the fedora, but dressier and with a wider brim.  For smooth and debonair style, this is the one you.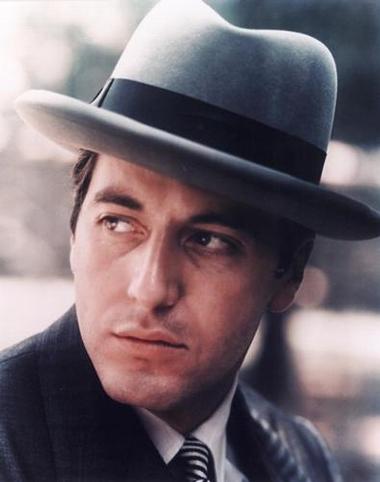 The Homburg hat is ideal for long faces, square faces, and full foreheads.
THE PORK-PIE
This little ditty is a popular piece in pop music culture.  The pork-pie hat was given its name because it resembles a…pork-pie.  The hat is somewhat like the others, but the edited version (shorter brim, rounder top/crown).  You will find this style is popular with stars like Justin Timberlake, Gavin Degraw, Robert Downey Jr. and now you at your prom!  This prom hat is recommended for guys with short chins.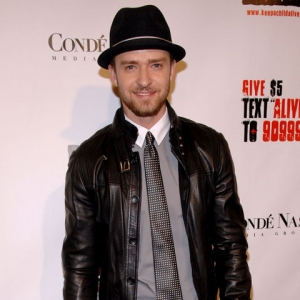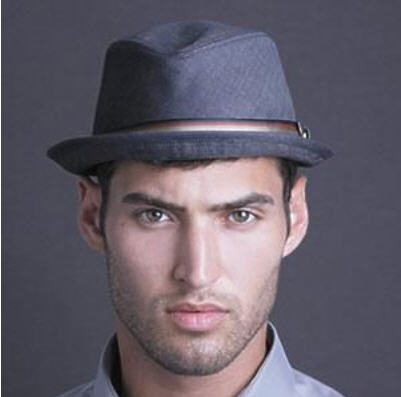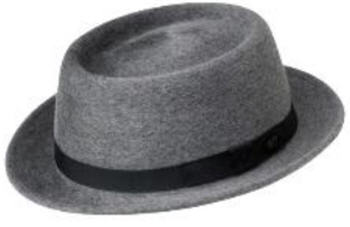 THE BOWLER HAT
Popularized by the British and silent film pioneer Charlie Chaplin, the bowler hat (also known as the derby hat) can looks great with suits (particularly patterned suits).  It is short, sturdy and round and compliments square/triangular faces.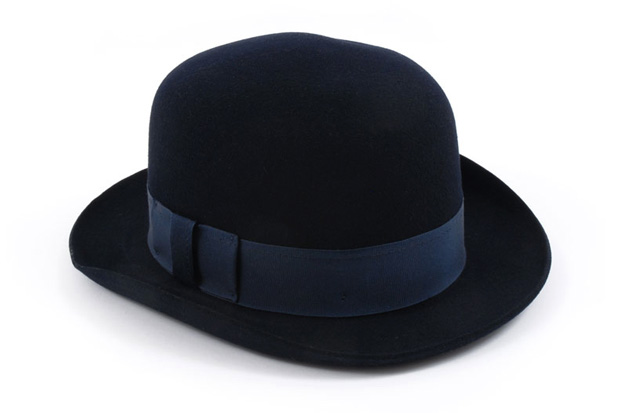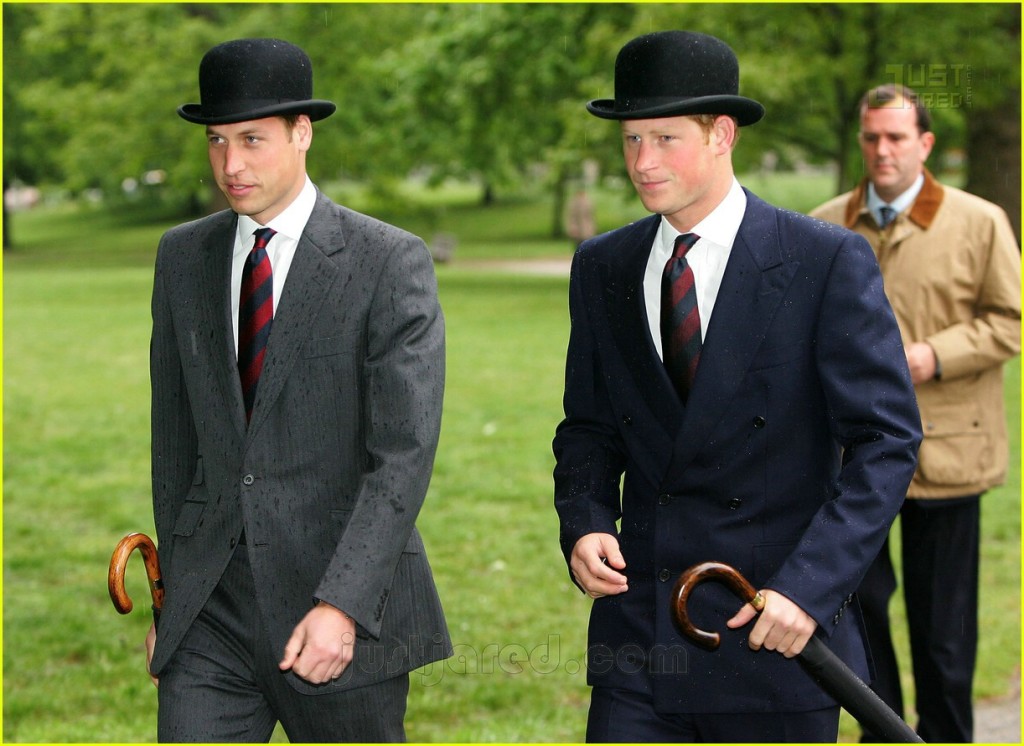 VARIOUS COLORS, STYLES & EMBELLISHMENTS
Patterns, Sequins, Colors…they run the gamut!  Coordinate them with your tuxedo or your suit.  You can even play on your accessories (tie, pocket square, shirt etc.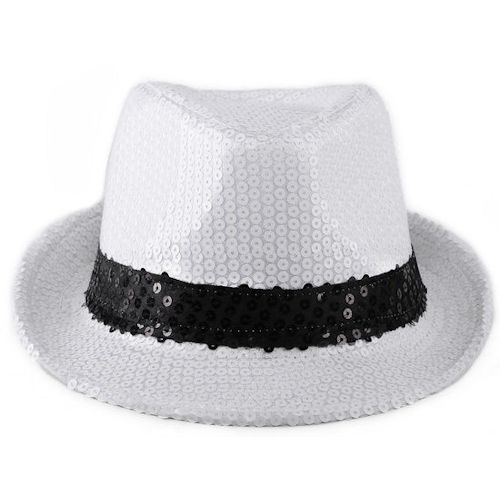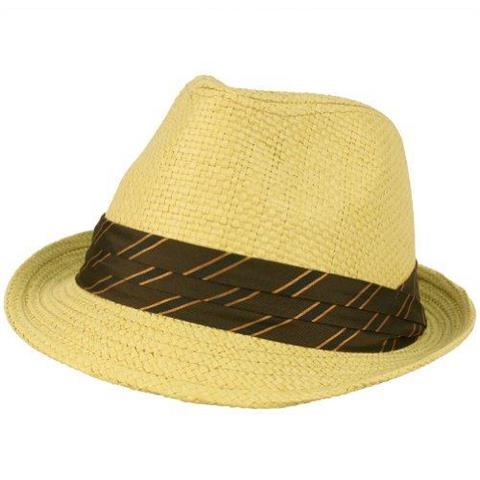 After giving yourself the once over, and self diagnosing your face, you can personally crown yourself with the style of your choice.  Who needs a crown?  Happy hat hunting!