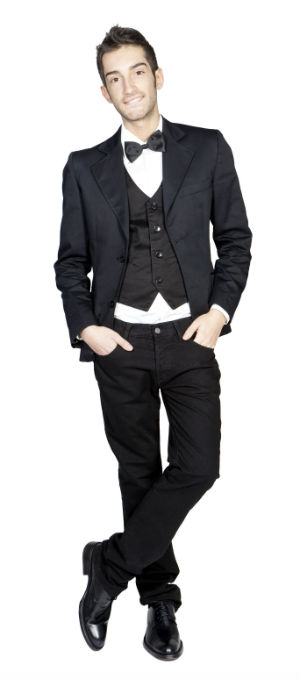 About Prom Squad
The web is full of prom-focused websites for girls. But when it comes to prom style advice for the guys, there's very little good content out there. Trend spotter and blogging extraordinaire Joe Burrill discovered this when preparing for his own prom night back in 2009 and felt the need to redress the balance.
From stylish suit selections to hot cars and indispensable accessories, Prom Squad was originally created to give men all the inspiration and advice they need to take on prom night in style.
Since its launch, the site has evolved to cover so much more than just prom night. Taking cues from the hottest music stars and Hollywood A-listers around, it's now a must-visit destination for general suit style, trend inspiration, music, hot prom models and more.
The Prom Squad mission? To provide you with all the advice, entertainment and inspiration you need to looking suit-stylish and slick for prom night and beyond.
In this blog you will find:
Comprehensive style advice on the latest suits and accessories, plus how to work them like the biggest celebrities and stylists.
Everything you need to make your prom a night to remember, from the perfect car to get you there to dating chat and how to ask out the woman you have your eye on.
Entertainment and inspiration, including the best music tracks and movies inspiring the latest looks.
A destination to ask for specific advice on anything prom related.
We can't make Prom Squad a success without you, so let us know if there is anything you'd like us to cover or you have any comments on recent posts. We're also happy to take on your style conundrums, so send us your questions and we'll do our best to answer them.
To make sure you don't miss a style tip or trick, subscribe to Prom Squad using your favourite feed reader through this link
http://feeds.feedburner.com/PromSquad
Here's to a stylish prom night… and beyond
The Prom Squad Team